LaBrie Property Maintenance and Landscaping offers unmatched snow removal service in Southern New Hampshire. We offer prompt service to our customers as soon as the storm stops, and in large storms are on the scene as often as need to keep our client's doors open.
We have equipment for both large parking lots and small offices. Do you have a maze of sidewalks and stairways? No problem all of our snow removal teams take care of that as well.
Is snow buildup on your roof or awning a concern? We can take care of that too. We're even available for snow removal and hauling if needed.
Sanding and salting come included with all plowing contracts. Please give us a cal today!
Our Services
Commercial Snowplowing
Sanding/Salting
Snow Removal
Flat Rate Contracts
Walkways
Clearing Roofs
Why Choose Us?
Family Owned and Operated
We honor our price quotes, even if the jobs takes longer than expected
Over twenty years of experience
Our customers are happy!
---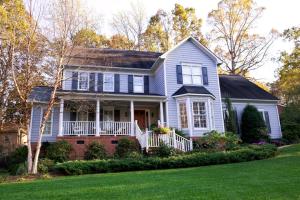 Testimonial

"They contacted me immediately and were enthused the start the excavation/foundation/driveway work. They are prompt hardworking, straight shooters…" Read More