A professionally installed sprinkler system does more than just save you the hassle of watering your yard or garden manually, it can also save you money on your water bill and add value to your home.
At LaBrie Property Maintenance and Landscaping LLC, we specialize in sprinkler service and repair, and we are dedicated to creating long-term relationships with our clients through hard work and affordable service.
We offer a wide array of sprinkler systems, including:
Automatic Sprinkler Systems
Agricultural Irrigation
Commercial Sprinkler Systems
Drip Irrigation
Residential Sprinkler Systems
And we offer full maintenance and repair service for your system. So whether you need a sprinkler system for your garden or a golf course, we have the training and expertise to ensure even irrigation at proper rates for every square inch of your land.
LaBrie Property Maintenance and Landscaping offers everything from a simple manual on/off installation to complex automatic sprinkler systems that water your lawn at the right time of day to get the best effect while maintaining a system that's not needlessly wasting water by running in the heat and sunlight of the day.
Promotional offers and specials are below,
*Service fee of $75,  plus $50 per hour per man on property. Not including prices of parts.
*10% off repairs $500 or more.
*10% Discounts on new residential installations (minimum of $2,500) or 5% off any new residential installation under $2500.
* We are also running a refer a friend program. If we install a new irrigation system because of your referral we will pay you $100.  (only valid for new installations, repairs or modifications are not subject to this promotion. Referral must be validated and you will be pad upon completion and collection of job)
For more information or to receive a free consultation, please contact LaBrie Property Maintenance and Landscaping LLC today.
Why Choose Us?
Family Owned and Operated
We honor our price quotes, even if the jobs takes longer than expected
Over twenty years of experience
Our customers are happy!
---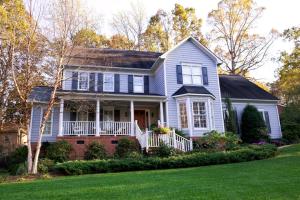 Testimonial

"They contacted me immediately and were enthused the start the excavation/foundation/driveway work. They are prompt hardworking, straight shooters…" Read More