Your Property Maintenance in Southern NH, and Northern MA
We now install heated driveways, walkways and patios!
We are now offering installs for heated driveway, paver, patio and walkways, sick of always having to shovel? Our new systems are completely automated to  make your winter snow removal as easy as watching it just melt away, sick of shoveling? sick of that snow blower or 4 wheeler plow? Give us a call today, start looking forward to winter instead of dreading snow and ice removal. We offer free estimates so feel free to give us a call or send us an e-mail.
We are now offering Generalized Financing through Enerbank as well as our Belgard Financing program, take full advantage today to complete the projects of your dreams. All financing info can be found under our Financing menu tab!
LaBrie Property Maintenance and Landscaping LLC provide expert level service to both Individual homeowners and businesses in the Southern New Hampshire and Northern Massachusetts area. We travel roughly 50 miles in any direction from Raymond, NH.
We are a family-owned and operated business that has been serving the needs of customers in Salem and the surrounding areas since 1988. We are proud of the service that we provide for our customers, and it shows in every detail of the work we do. Not only do we provide routine maintenance for properties, we also provide innovative landscape design services. Our services include:
Our goal is to make your property beautifully reflect your home and your individual style. We'll consult with you closely to find out what it is you envision for your Landscape, Hardscape, & Outdoor living spaces and then we'll get to work turning that vision into a reality. Once it's done, we'll make sure it stays looking beautiful!
For property maintenance and design in and around Salem, NH, people trust the skilled team at LaBrie Property Maintenance & Landscaping. We have the skills, experience, and knowledge to do the job right, and we guarantee your satisfaction! Call today to schedule a consultation.
We've been rated 5 stars for customer service by our customers on Service Magic!  See for yourself here.
Specials
Seasoned Cord Wood:  $270.00 per cord or $250.00 per cord if you get two or more!
Why Choose Us?
Family Owned and Operated
We honor our price quotes, even if the jobs takes longer than expected
Over twenty years of experience
Our customers are happy!
---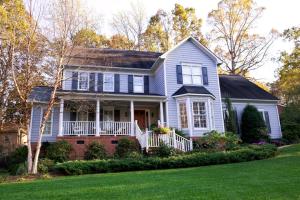 Testimonial

"They contacted me immediately and were enthused the start the excavation/foundation/driveway work. They are prompt hardworking, straight shooters…" Read More